Our Community



















Sterling Heritage believes that giving back is an essential part of being a responsible corporate citizen. Since our incorporation in 2000, Sterling Heritage has continuously given a portion of its income to organizations that strive to help those in need and change the future for the better. We recognize the importance of improving community sustainability and continue to support organizations that improve the quality of life for those in need. Sterling Heritage supports organizations that share our commitment to equal opportunity and diversity without regard to age, race, color, sex, sexual preference, national origin, ancestry, religion, marital status, or physical or mental impairment.
Giving back takes various forms, starting with financial. Sterling Heritage supports organizations that make a positive difference in the lives of our neighbors. We contribute funds to numerous non-profit organizations, and Sterling Heritage Solutions provides grants every year.
We also give back by volunteering. In fact, our employees donate hundreds of hours every year! These volunteer efforts ensure that we are standing by our neighbors whenever, and however, they most need us---by serving as a mentor…making strides against childhood cancer…collecting clothing for needy children…serving food at a shelter…the list goes on and on.
Our commitment to the community goes far beyond the organizations listed below. We constantly seek new ways to benefit a variety of organizations and are committed to aiding those who aim to shape social progress, economic success, and environmental excellence for the better.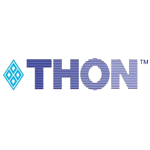 Penn State Thon
Sterling Heritage is a Four Diamonds corporate sponsor of THON: a year-long effort that raises funds and awareness for the fight against pediatric cancer. Having raised more than $114 million since it began in 1977, THON is now the largest student run philanthropy in the world. THON 2014 raised a record $13.34 million for pediatric cancer research and to provide support for patients and their families.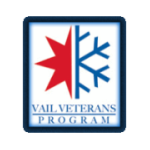 Vail Veterans Program
Sterling Heritage supports the Vail Veterans Program, an organization that uses rehabilitative sports and recreation activities, to help rebuild confidence and provide a sense of freedom from catastrophic injuries including: loss of multiple limbs, severe burns, spinal cord injuries, post-traumatic stress syndrome, and traumatic brain injuries. The Vail Veterans Program is provided free of charge to wounded warriors and their families giving them much needed time away from the hospital and offering them hope for the future.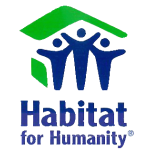 Habitat for Humanity
Each year, Sterling heritage supports the efforts of Habitat for Humanity, an organization that seeks to ensure that every man, woman and child should have a decent, safe and affordable place to live. Habitat for Humanity builds thousands of homes for low income families each year. In addition to supporting our local Habitat for Humanity of Northern Virginia, Sterling Heritage also supports the Clemson University Chapter of Habitat for Humanity, which participates in Clemson's annual Homecoming by builting a Homecoming House for the community.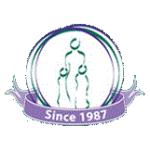 Mercy Learning Center
Sterling Heritage supports the Mercy Learning Center, an organization in Bridgeport, Connecticut that provides basic literacy and life skills training to low-income women using a holistic approach within a compassionate, supportive environment. Bridgeport is a community where one in three children live in poverty.
Targeting Our People's Priorities with Service (TOPPS)
Sterling Heritage contributes to TOPPS, Inc, a non-profit community based organization dedicated to improving the lives of children and their community in Pine Bluff, Arkansas, where roughly one out of every four people lives in poverty. TOPPS offers a full range of services including tutoring, physical fitness, public speaking, cooking, computer training, art, travel,mentoring, and more.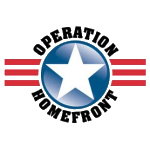 Operation Homefront
Sterling Heritage contributes to Operation Homefront, a national organization that provides emergency assistance and morale to our troops, to the families they leave behind, and to wounded warriors when they return home. Operation Homefront leads more than 4,500 volunteers in 30 chapters nationwide.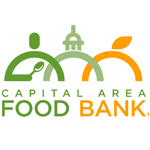 Capital Area Food Bank
Sterling Heritage supports the Capital Area Food Bank, and organizations working to feed those who suffer from hunger in the Washington, D.C. metro area by acquiring food and distributing it through its network of partner agencies; and educating, empowering and enlightening the community about the issues of hunger and nutrition. CAFB is a member of Feeding America, a national network of 200 food banks. CAFB distributes 37.5 million meals annually, serving nearly 500,000 people in the region struggling with hunger.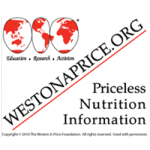 The Weston A. Price Foundation
Sterling Heritage supports the Weston A. Price Foundation, a charity dedicated to restoring nutrient-dense foods to the human diet through education, research and activism. It supports a number of movements that contribute to this objective including accurate nutrition instruction, organic and biodynamic farming, pasture-feeding of livestock, community-supported farms, honest and informative labeling, prepared parenting and nurturing therapies.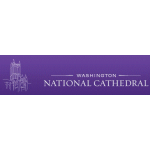 Washington National Cathedral
Washington National Cathedral is a spiritual resource for people of all faiths, and a sacred place for our nation in times of celebration, crisis, and sorrow. National Cathedral sustained significant damage in the earthquake that struck the east coast on August 23, 2012. Sterling Heritage is contributing to its restoration.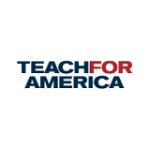 Teach For America
Teach For America is the national corps of outstanding recent college graduates who commit to teach for two years in urban and rural public schools and become lifelong leaders in expanding educational opportunity. Teach For America's mission is to build the movement to eliminate educational inequity by enlisting the nation's most promising future leaders in the effort.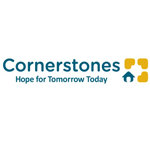 Cornerstones
Cornerstones is a nonprofit organization that promotes self-sufficiency by providing support and advocacy for those in need of food, shelter, affordable housing, quality childcare, and other human services. Our vice president, Sue Walsh teaches bi-monthly nutrition classes to a group of women and men in Herndon who are trying to learn healthier ways to eat and cook on a low budget. Many are trying to lose some weight because of medical issues. Some are young mothers learning how to cook for families.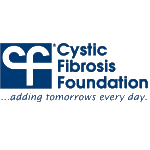 Cystic Fibrosis Foundation
Sterling Heritage contributes to the Cystic Fibrosis Foundation, an organization dedicated to attacking cystic fibrosis from every angle. The focus of the foundation is to support the development of new drugs to fight the disease, improve the quality of life for those with CF, and ultimately to find a cure.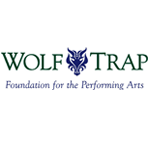 Wolf Trap Foundation for the Performing Arts
Sterling Heritage supports the Wolf Trap Foundation. As America's National Park for the Performing Arts, Wolf Trap plays a valuable role in both the local and national performing arts communities. Through a wide range of artistic and education programs, Wolf Trap enhances our nation's cultural life and ensures that the arts remain accessible and affordable to the broadest possible audience.