Acquisition & Grants Management
Sterling Heritage is a leading provider of independent professional services focused on the business of Government acquisition
Acquisition Management Support
Sterling Heritage has extensive experience developing practical solutions for Federal acquisition organizations. We currently assist our clients in all phases of acquisition from policy development, strategic planning and developing acquisition strategies, to conducting market research, drafting solictations, assisting in source selections, and administering contracts. Our staff has in-depth experience with the Federal Acquisition Regulation (FAR) and its supplements and a combination of operational contracting, policy, and legal backgrounds that enable us to provide the results our clients need.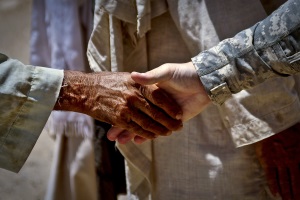 Sterling Heritage has a team of experienced Federal Government contracting managers, cost and pricing specialists, project managers, and system implementation consultants. Our team is highly effective in supporting program managers, source selection teams, and contracting professionals that must work through the legal and regulatory requirements while at the same time managing aggressive acquisition and implementation schedules.
Our clients entrust us with mission-critical work. We understand our client's missions and the challenges that face Federal Government organizations. This understanding enables us to apply the appropriate processes and technologies to successfully achieve the organization's performance goals within funding and schedule constraints. Each member of the Sterling Heritage team fully understands and adheres to procurement integrity in their critical role in support of acquisition teams. Sterling Heritage has a wealth of acquisition best practices to share with our client partners.
Performance-Based Services Acquisition
We are experts in Performance-Based Services Acquisition (PBSA). Sterling Heritage Consulting has been at the forefront of PBSA initiatives from the earliest studies of services contracts to the present and has experience in developing guidance documents for the government, including the Department of Defense's Guidebook for Performance-Based Services Acquisition.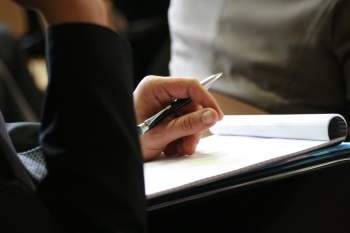 Sterling Heritage also has experience helping clients transform the performance-based concept into practice, initiating an action-learning model in which participants develop functional performance-based work products for current acquisition requirements. Through the application of our unique action workshops, we have assisted over 60 federal acquisition teams in their PBSA efforts. Several of these acquisitions have been for core, mission critical agency requirements. For example, the Center for Medicare Management's Medicare Administrative Contractor (MAC) Development Project, which we are currently supporting, will transition the core Medicare activity of processing Medicare claims to 15 performance-based FAR contracts valued over $800 million. Sterling Heritage is also working with Bureau of Citizenship and Immigration Services to transition the processing of immigration applications to PBSA contracts.
Government Purchase Card Services
The Sterling Heritage team provides a full-spectrum of program management, technical, and systems support services for the Government Purchase Card (GPC) Program. Sterling Heritage is on the leading edge with comprehensive GPC Program experience in support of the Department of Defense Purchase Card Program management Office. Sterling Heritage offers Federal Agencies various levels of expert technical and professional purchase card program based knowledge; along with acquisition experience from the field level - to regional - to multi-headquarters levels - to the Office of the Secretary. Our Experience in support of highly effective Purchase Card programs includes:
Training
Team Building
Management
Technical direction
Presentations
Transaction reviews
Corrective action processes
Preparation and briefing for commanders and senior leadership on the health of their purchase card programs
Purchase Card On-Line System (PCOLS) support – includes Data Mining and Risk Assessment
Assistance to the FBI in fraud investigations by identifying forensic evidence in purchase card files
Court testimony and providing exhibits for court action
Sterling Heritage is committed to providing technical professional purchase card program service. We offer the highest quality and most comprehensive level of experience and knowledge available to assist Federal Agencies with a wide range of purchase card program requirements.