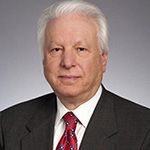 About Sterling Heritage
Sterling Heritage, a Service Disabled Veteran-Owned Small Business (SDVOSB) located in Great Falls, Virginia was founded in 2000 by former Federal acquisition and program management professionals for the purpose of helping organizations implement new programs, policies, and improvement initiatives. Today, Sterling Heritage is a leading provider of independent professional services focused exclusively on the business of Government.
Our clients entrust us with mission-critical work because we understand their missions and the challenges of Federal Government organizations. We are experienced partners with in-depth skill sets related to identifying and implementing best practices, evaluating and mitigating potential risks and designing strategies for continuously monitoring and managing challenges. There is no greater sense of accomplishment than when a solution is delivered and the client is elated. At Sterling Heritage, it's what we live for. We are known for producing results that matter. More importantly, we bring a corporate commitment to excellence that drives every aspect of our company's activities.